Louisiana Plantations, How to Choose the Right One
Every bride dreams of the perfect location for her wedding; where the beauty of her surroundings enhances her natural beauty. Whether it is inside a little country church, an ethereal walk down a tree lined aisle, or in an extravagant ballroom, brides want that perfect location. To capture the fairytale location for a fairytale wedding, brides like to choose plantations. Louisiana plantationsoffer all the splendor of an indoor wedding and the charm of any backyard wedding. But there are some things to consider when choosing the right Louisiana plantation for your big day.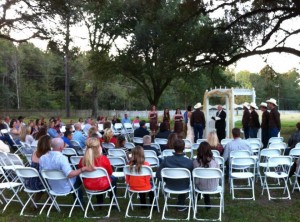 Budget Buster: The first thing to keep in mind when selecting a Louisiana plantation is your purse. There's no reason to select a plantation that is out of your price range only to cause more stress for your big day. Louisiana has plenty of plantations to choose from, so you are guaranteed to get the look you want for a price you can afford.
Accommodations: Accommodations go hand in hand with budget, especially if you are an out-of-town bride. It's true, brides choose Louisiana plantations because these are the best and most beautiful wedding venues Louisiana has to offer, but when there's a wedding, all your friends and family want to be there. That's what makes plantations so great; there's plenty of room for everyone. Many plantations offer package deals when booking a wedding to accommodate your wedding party and family members. These packages usually include discounted rates for the rooms, catering services for the bridal party the day of the wedding, and access to in-house salons or boutiques to help everyone look their best on your special day.
Louisiana Plantations Are Packed With Fun !!!
Planning for the Big Day: Plantations are staffed with great people with genuine southern hospitality to help you plan your big day, along with event planners to meet with you and your wedding planner to help create your special day. Some plantations may even provide their own décor to use that can stand alone, or supplement your decorations.  Albany Plantation staff will be there to help set up your big day and also clean up after your celebration.
 Vendors: Plantations want to help you have the most beautiful wedding possible and enjoy your experience at the plantation. They also understand that brides want a reception that guests will remember for a lifetime and that involves hiring vendors. Plantations will usually offer a list of local vendors that they have worked with in the past, and who are familiar with their setup. Plantation vendor lists usually are an array of choices from DJs to bands, and event decorators to photographers. Having a small selection of vendors makes it less stressful on the bride, but also ensures your wedding day is as perfect as you pictured.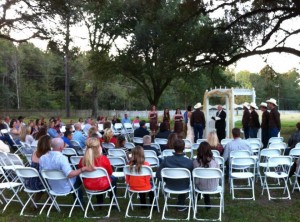 Louisiana plantations want to give you the best experience they have to offer. With their southern hospitality, they give you the help you need in accommodating your wedding party, friends, and family before the big day. Plus, they want to help make your wedding day perfect, and will set up and ensure every detail is in place to give you the wedding of your dreams.