Rustic and Vintage Wedding Location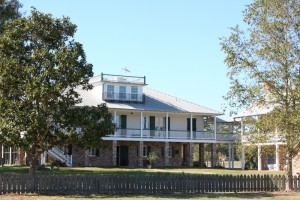 The history of Louisiana is as rich and full, and when you enter the Albany Plantation, the spirit of the area envelopes you and takes you back a century or more. This is Louisiana at its finest, as if a snapshot was taken many years ago and preserved in time just waiting for your perfect vintage-inspired day.  This will feel like the many Baton Rouge weddings you have attending, only better, because you are getting out of the hustle and stress of the city and traveling a short 40 miles east to a world of wooden bridges and picket fences that line an immaculate property that is the quintessential grand Louisiana plantation of years ago.  You can almost visualize the bride of yesteryear that arrived in this very area in a horse-drawn carriage anxiously anticipating becoming a young Louisiana wife. Her beautiful, hand-stitched lace gown flows behind her and a simple veil hides her shy eyes. A handsome landowner from a neighboring parish is about to become her husband, and they will soon share in the joy of a lovely family. In the beauty that surrounds Albany Plantation, a modern day wedding can be transported into vintage elegance.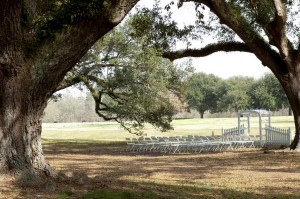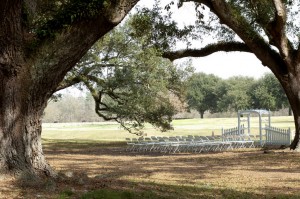 Share your first kiss as a married couple under the towering oaks that seemingly watch over the property, holding in all the love and promise that a wedding brings with it. After the ceremony is over, steal a moment with your new husband and take a handheld stroll down by the lagoon as you breathe in the fresh country air and share in a magically romantic moment.
 Romantic Wedding Experience
Whether you are planning an intimate vintage ceremony with just a few family members and friends, or your ideal wedding includes an extravagant reception complete with a fully catered meal and live band, we can help you create the exact setting you want. It's all here at Albany Plantation, one of the best wedding venues Louisiana has to offer, and you can use as much or as little of the property that you need. It is entirely up to you because your wedding day should be the culmination of all of your dreams coming true in one beautiful and meaningful location.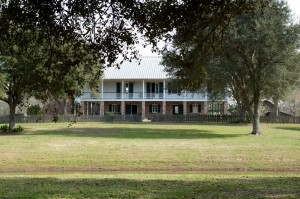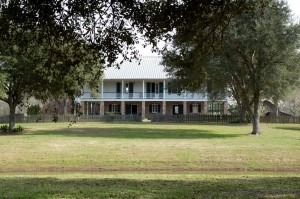 We promise a romantic southern experience combined with incomparable beauty and grandeur that leaves you breathless while cradling you in the exquisite surroundings and surreal old world charm that is only offered at Albany Plantation. Remember that an historic Baton Rouge wedding does not have to blow your budget. We can do it all for far less than many of the plantation venues in and around Baton Rouge and New Orleans, so do not give up on your dream of a vintage plantation wedding.
Your Vintage Wedding Venue

,