DIY Tips for your Louisiana Plantation Wedding

Whether you are a bride on a budget or a bride looking to enjoy bonding activities with your bridesmaids, consider a Do-It-Yourself (DIY) project for your Louisiana plantations wedding. There are so many DIY projects for you to enjoy, from small projects to extensive ones. Involve your family and friends in your DIY projects and they'll feel honored that you trust then to help with your special day. The best way to keep down costs at a wedding is to add DIY elements to your most costly wedding expenses. Here are some DIY tips to help keep those expenses down at wedding venues Louisiana, and have fun with your bridal party and family in the process.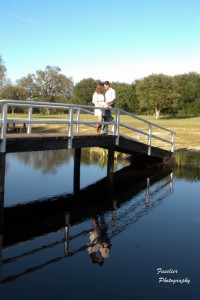 Wedding invitations are costly with the invitations themselves, the invitation envelopes, and RSVP cards and envelopes. A bride can take on a DIY project for invitations that will keep costs down without sacrificing quality. Plan a DIY day with your bridesmaids, mother, and future mother-in-law. Go to a craft-supply or stationery store and purchase the blank elements of your invitations, including the paper, envelopes, and any decorations that you want. Print the body of the invitations on that paper at home, and then put them together with ribbons and strategically-placed adhesive in an assembly-line style at your party. You can also enlist your friends to help make gorgeous centerpieces for your Louisiana plantations wedding. Purchase tall glass vases, glass pebbles or beautiful stones, and floating candles. Put the glass pebbles or stones at the bottom of the vase, fill the vase halfway with water, and light the floating candles inside of the vase, for captivating, romantic centerpieces without the cost of live flowers for each table.
 The more you involve your family and friends in your wedding preparations and your Louisiana plantations wedding day, the more they will feel that it is a celebration of newly joined family. Borrow tables, chairs, linen, lace tablecloths, silver, and place settings for your reception from your friends and family. Do as much DIY wedding preparation as you can before your wedding day. Place trusted family and friends in charge of decorations the day of your wedding. You can make handmade boutonnieres for your groom, and each of your bridesmaids can make matching ones for his groomsmen. Use borrowed silk, lace, and ribbons to decorate your wedding aisle instead of costly flowers, and ask a professional to show you how to do your own hair and makeup, for a DIY wedding that does not sacrifice beauty for cost. One thing that sets us apart from some other venues is the fact that just a short drive to the center of Albany is the best Hammond Restaurants  for Mexican food .  You can also visit our sister site Albany Plantation

Wedding DIY Tips for Louisiana Plantations

,