Wedding Venues Minutes From New Orleans
If you are thinking of a private setting for your wedding, complete with fresh air, country views, and 200 year old oaks, then Albany Plantation is the hidden oasis you are looking for. Unlike some wedding venues in New Orleans, we actually want to spend lots of time with you, so we can meet your needs and address your concerns. As a family owned and operated plantation, we are flexible and attentive to your every need. We specialize in New Orleans weddings on a budget.  Albany Plantation is a unique hidden treasure, which is just a short drive from "The Big Easy" that will be remembered by all who attend.
Wedding Venues Outside New Orleans
Escape the common reception halls that everyone uses in New Orleans, and save thousands at the same time. Come out to north shore for the vintage wedding setting that so many brides are seeking. Albany Plantation offers brides a more relaxed venue with some of the most picturesque countryside in Louisiana. Our unique wedding venue is both romantic and bucolic in a timeless setting. The Plantation grounds include a beautiful custom built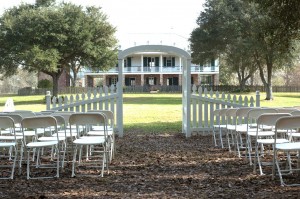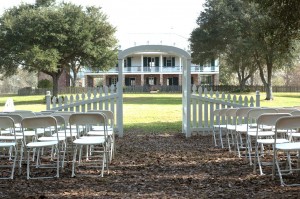 white arbor, a lagoon with ducks and wildlife, picket fencing surrounds the plantation and a huge barn. Our rustic barn is quickly becoming a main attraction for couples seeking that vintage look and feel that you just can't get from a New Orleans Wedding Venue. Your guests will love the wide open spaces, peace and quiet, and acres of green grass that the Crescent City just can't provide. Besides where can brides find a reception venue that offers 33 acres of beautiful countryside that they have the ability to transform it into the wedding of their dreams.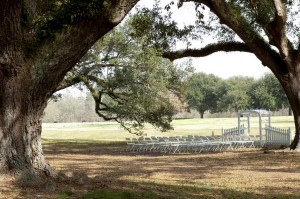 At Albany Plantation we have plenty of property to setup wedding tents, spacewalks for the kids, romantic walks under 200 year old oaks and while you're here take as many pictures you wish. Since Albany Plantation is a family run venue we able to be flexible with ceremonies and reception ideas. We believe in giving the customer options and freedom to make their wedding ceremony and reception uniquely theirs.
Come Visit Albany Plantation's Wedding Venue
Our goal is simple, provide an economical choice to customers from New Orleans but still provide the same atmosphere and ambiance as some of the larger Louisiana Plantations. That's why so many brides are willing to take a short drive from New Orleans to our plantation. Once they arrive they are shocked to see the pictures don't do our wedding venue justice. While you're here walk around take pictures of the plantation or pose for your wedding photos on our beautiful balconies, we've even added a new room with a floor to ceiling glass wall for a panoramic view of our grounds. Sure "NOLA" has some really nice places to get married, but why not spend your Special Day with Albany Plantation away from the city noise and commotion. Your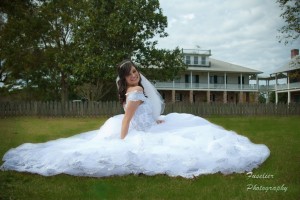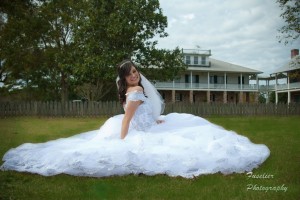 Wedding day is a big deal, and we want you to know we are here for you! We take pride in meeting and exceeded all your wishes and we will take the time needed to make sure your reception and ceremony go off without a hitch.