Five Mistakes New Brides Make When Booking a Wedding Venue
Your wedding day  is a special occasion filled with family and friends to celebrate the union of the most beautiful couple in the world. Louisiana plantations offer the best wedding venues with different looks to suit your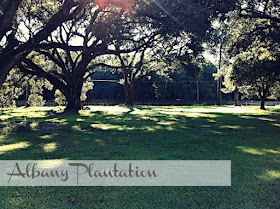 wedding theme. Albany Plantation gives you one of the best wedding venues Louisiana has to offer and can meet all your specifications in a venue. In planning a wedding, there are five common mistakes new brides make when booking their venue. The first mistake brides make when planning their wedding at a Louisiana plantations venue is booking a venue outside their budget. Renting a Louisiana plantation can be an expensive way to create your magical day with the splendor and charm a plantation offers. Budget is extremely important for any bride as it can cause unneeded stress in a busy time. Louisiana plantations offer a charm all their own and can provide an atmosphere to suit any budget.
 Booking Your Louisiana Wedding Venue
When booking a venue it is important to keep in mind the backdrop for your wedding, whether it is indoors or outdoors. Many venues offer one option and do not accommodate for last minute changes or disasters. If your wedding is outdoors, you will need a back-up space inside that offers the same charm and elegance for your ceremony. Unfortunately, not many venues offer versatility in location. Albany Plantations, which has 33 acres of land, can accommodate any type of outdoor wedding, and also has large indoor spaces, in case of bad weather, or for receptions. Make sure when booking a venue that the venue offers versatility to suit last minute changes to your perfect day. Another tip is discussing with your venue personnel what vendors they allow. If you plan to have a band, open bar, dance floor, and a DJ, you will want to check with your venue to make sure they accommodate your entertaining style. Most venues have an approved vendors list to choose from to give you options when entertaining your guests.
 The Cost of Your Wedding Facility
When choosing your wedding venue you will want to consider the catering options each venue provides. Some venues will not provide their own catering, allow only certain catering companies, or they will only allow you to use their catering with no exceptions. In addition, it is important to check the cost of catering to see if it is part of your venue package in order to stay within budget.The last tip when choosing a venue is to be considerate of your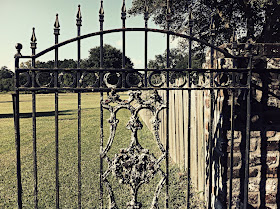 guests. We know the day is all about the bride and groom, but if you want the magical wedding that becomes the social event of the year, you will want your guests to be happy. Make sure the outdoor space is easily accessible or that the indoor space is spacious enough for you guest list.Your wedding should be a stress free, memorable event, and your venue is the key factor in creating the perfect environment. Louisiana plantations can offer the charm and family atmosphere you want in your wedding. Remember, some of the best wedding locations are available at Albany Plantation.
Five Mistakes Brides Make Booking a Wedding Venue

,