Having Great Wedding Pictures Matters


Having great wedding pictures is very important, you will always have your wedding photos to look back on. The very first couple to book with Albany Plantation made the following comment as to why they chose us. They said "After spending all the money it cost on getting married, the wedding pictures are the only thing that we'll have. Next to the cost of the venue and the catering, the next major cost is the photographer. Most Louisiana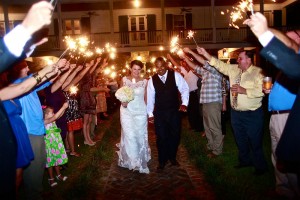 photographers will charge generally the same amount, whether he is taking pictures at the bingo hall or the Taj Mahal. So take advantage of his skill and the big bucks you're paying him and give him something to work with.
Give your photographer the most Photogenic location in the state of Louisiana, (Albany Plantation) massive chimneys and rustic hardware, 200 year old oaks, French quarter shutters and French doors.
We also have over 400ft of covered porches and outside stairs leading up to the wide balconies on the second floor. Our giant sugar cane kettles, copper lanterns and lamp poles tie in our rear courtyard look. Our lagoon is outfitted with a remodeled foot bridge and a new boat dock.
Louisiana Wedding Photography Locations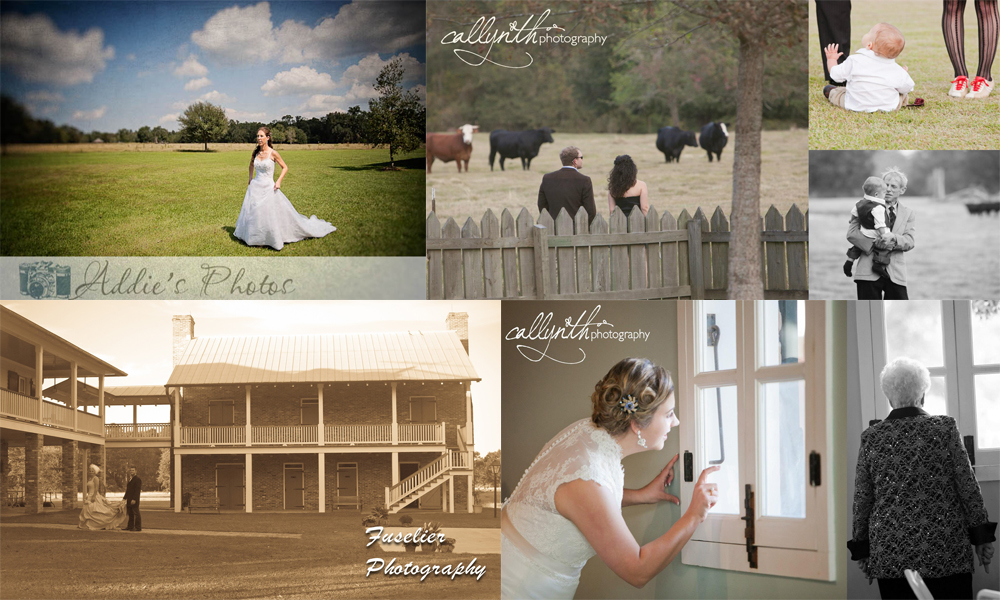 Albany Plantation has old wooden bridges, old wooden fences, vintage brickwork,no other feature that makes Albany Plantation unique is our huge rustic barn and half a  dozen other backdrops which provide excellent places for your photographer – all in one location. This is a Louisiana photographer's and videographer's paradise. However, we do lack one thing, You in your white wedding dress.